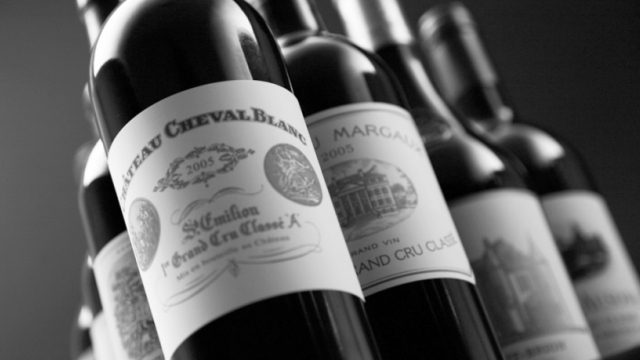 YOUR QUESTIONS, OUR ANSWERS
What is an NFT ?
A Non-Fungible Token (NFT) is an asset that is unique, it cannot be replaced. A dollar bill for example can be replaced for another dollar bill and it has the same value, an NFT is unique because of its blockchain registry so it cannot be replaced. An NFT is a unique digital asset. 
What is a Blockchain?
Simply put, a blockchain is a digital decentralized ledger. It is a list recording every transaction in records called blocks. It is perpetually growing each time a new operation is made, a new block is added to the chain, using cryptography to be linked together. Because each block contains information about the previous one, forming the chain system, it is impossible to modify information without altering the subsequent blocks making blockchainssecure to determine the origins of an asset.
What is a wallet ?
A blockchain wallet is a digital wallet that allows users to store and manage their Bitcoin, Ether, and other cryptocurrencies
What is minting ?
Minting is the process of creating an NFT. Minting generates a token ID which sits on the blockchain and which in turn is linked to a specific URL which carries details of the artwork.
What are Gas Fees?
Gas fees are simply put, the costs associated to creating an NFT.
What data is stored on-chain? 
Only essential data about the previous transactions of the NFT are contained on-chain.
Where do you store your NFT ?
The NFTs you buy will be stored in your digital wallet. Examples include Fortmatic, MetaMask, Coinbase or Binance.
Where can I buy Maison Bouey NFT  ?
Our NFT are available on Opensea NFT marketplace and Binance NFT marketplace.
Do I need to open an account on these marketplaces to buy a NFT ?
No, you just need a digital wallet ( Metamask, Binance, …) to be able to store your NFT. You can use this wallet to pay for the NFT, our you can buy it directly with your credit card if this option is offered by the marketplace.
Do I own the physical bottles with the NFT ?
Yes, absolutely! Each NFT corresponds to a very specific bottle (or case) of wine. It serves as proof of ownership and authenticity, and it is far easier to trade than its physical twin.. When you buy an NFT we store the physical bottles for you, and you have your NFT which gives you the right to exchange it for the physical bottle.
Will I still own the NFT even if Maison Bouey stops minting ?
Because of how NFTs work on blockchains and their uniqueness, yes you will still own your NFTs for as long as you want, even if we stop minting more of them. And don't worry for Maison Bouey reliability : we are in the wine business for more than 200 years, with a traditional worldwide activity, and we are not ready to disappear.
How do auctions work ?
As it has become pretty standard, there will be a timer put on after the drop and the highest bidder will get the NFT. Once you bid, we will retain that amount and if there is a higher bid you will be re-credited and notified that you can put on a higher bid once again.
Can I sell my NFT ?
Yes, you can, on the very same platform where you bought it.
What happens to the bottle if I sell my NFT ?
As we explained in the burning section, the NFT is a proof of authenticity and ownership of the bottle, so if you sell your NFT you are selling ownership of the bottle, it will pass to the buyer, and you will be credited for the amount that you sold it for.
Can I gift the NFT ?
Yes, and as if it was a sale, the ownership of the bottle will be transferred to the person you gift it to.
What is burning my NFT ?
If you own an NFT of our wine, you can always claim the bottles associated to it. That's up to you, but when you are ready for it there is no turning back, your digital token will disappear, and you will no longer have access to it, you are exchanging a digital asset for a physical one, so be sure you are ready when you want to burn your NFTs!
When you redeem it, you will be asked to enter your shipping address. You will need to be in full compliance of your jurisdiction to receive the bottle. We will ship your bottle safely using priority and insured mail.
You will be required to pay shipping and duties. These fees are only triggered by redeeming the physical bottle.
Who is Maison Bouey ?
Maison Bouey is a family owned winemerchant and wineproducer in Bordeaux, France. It has been in this business for more than 200 years. Its core activity is wine trading in more than 50 countries worldwide.
What is a Grand Cru Classé?
A Grand Cru Classé means Classified Growth. It is a very formal distinction given by professionals to the best Chateaux or domains in the Bordeaux wine region. The oldest and perhaps most famous Classification dates from 1855.  Classification refers to terroir qualities, consistency in the production excellence, and above all wine tasting.
Why do you only create Grands Crus Classés NFT?
The principle of our NFT is that they are not only virtual, as they include the ownership of a physical bottle or case. We want these NFt to be high yield assets. Grands Crus Classés have a very formal international quotation, and their value has proven to increase over time. This is not the case of more accessible wines.
Is a wine NFT a good investment ?
Grand Crus classes have a limited production, and their very singular terroir creates their value. They produce far less bottles than what people ask for, and they are considered as a luxury product. As they get better with age (their apogee is usually a decade after they have been produced), their price tends to increase year on year with they quality and scarcity. As their NFT version is even more rare, their value is expected to fly.
What are edition sizes ?
An edition size corresponds to the amount of NFTs minted per collection : the rarer they are, the better it is for your collection. So far our edition sizes vary between one and ten.
How did we choose the Chateaux ?
We have selected the top 25 most desirable Chateaux within all Grands Crus Classés. They are the Chateaux all experts and collectors want to buy and own. We have carefully selected the vintage, as their quality and price may very from one year to another. For instance, we would never sell a 2017 vintage which was the worst in the last two decades, while most of current NFT wine platforms do…
Do you work with the châteaux directly ?
Yes. All our physical bottles or cases are bought directly at the Chateaux. No risk of fraud or counterfeit.
What is a Millésime ?
Millésime is the French word for Vintage, it is the year the wine was produced.
Where is the bottle stored ?
While you hold your NFT, we will store the bottles in our facilities in Bordeaux, where it will be expertly stored. We are currently hold in our vault over 100 000 bottles of Grands Crus Classés.
How can I get the physical bottle ?
You will have to burn your NFT, and we will arrange for your shipment, you will have to provide us with some personal information such as your address and phone number for shipping. You have to be under the jurisdiction of your country for alcohol possession.
How do I make sure that the bottle or the case delivered is the one I own with my NFT ?
When we mint each NFT, we register in its metadata section an identification number engraved on the wooden case. This number cannot be modified as it is registered in the blockchain with the NFT. When you receive the case, you will check that the identity number engraved corresponds to your NFT.
Who is in charge of delivery?
We work with a wine transportation specialist based in Bordeaux. They will evaluate for you the cost of transportation and local taxes depending on the delivery address.