A HISTORIC CHATEAU, WHERE CRU BOURGEOIS BECOMES CONTEMPORARY MEDOC
With Merlot, Cabernet Sauvignon and Cabernet Franc planted on soils rich in clay and lime, Château Maison Blanche is very much a classic Médoc estate. It is the family's oldest Château, and all of the vines planted here have long since reached maturity.
These old vines bring character and density to the wine, without losing either the velvet on the palate or the soft finish. With their deep roots and access to low-lying water, these vines are less affected by changes in the weather throughout the year.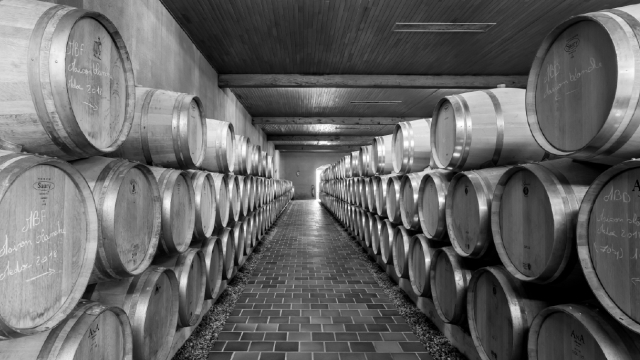 CUVEE D'EXCEPTION BY MAISON BLANCHE: A QUEST FOR PERFECTION
With no more than 7,000 bottles produced each year, only wines from carefully selected plots are blended to craft a true reflection of Château Maison Blanche. This wine is made predominantly from Merlot, with a supporting cast of Cabernet Franc and Cabernet Sauvignon. The estate's plots are harvested and fermented individually, and only blended after 18 months' ageing in oak. The Bouey Family takes a very hands-off approach, leaving nature to do her job and merely guiding the wine as it approaches maturity.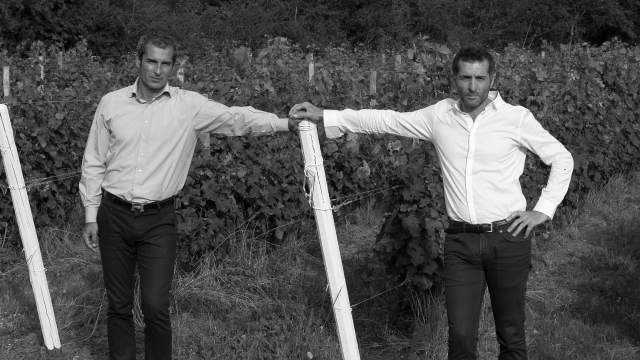 MAISON BLANCHE, NO ADDED SULPHITES
FRESH AND DELICIOUS. WHAT MORE COULD YOU ASK FOR?
Eschewing added sulfites when crafting a wine is a labor of love, not to mention a considerable challenge. There is something exquisite about creating a wine that is just bursting with fresh, delicious fruit - but this does come at a price. Each has to be lovingly nurtured and watched over, from the harvest all the way to bottling. Under normal conditions, winemakers would add sulfur to stop the wine from oxidizing. These wines do not have this protection, so the family must do everything they can to protect them from oxygen and oxidation.